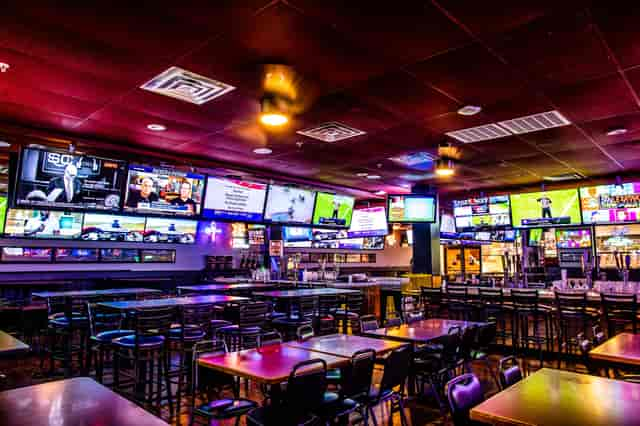 Our Food
Pizza Made Fresh Daily
Choose Your Favorite Toppings At Our Pizza Restaurant In Temple, TX

Tired of pizza that looks like it came straight from the microwave to your table? Never settle for a mediocre slice of pie. At Wings Pizza N Things, we only serve fresh pizza made from homemade ingredients. Visit our pizza restaurant today to see the difference for yourself in Temple, TX.

Every night is pizza night at Wings Pizza N Things. Satisfy your cravings at our pizza restaurant.

Your new favorite pizza spot
Our New York-style pizza comes in three different sizes to feed the whole family. Our pizza spot is favored by locals in Temple, TX because:


-Our sauce is made in-house
-Our dough is prepared fresh every morning
-We only use whole-milk mozzarella
-Our ingredients are always fresh, never frozen


We also offer cauliflower crust and white-style pizzas on our menu. Contact us today at 254-778-3663 to order our fresh pizza to-go in Temple, TX.
Voted Best Wings in Temple, TX for Over a Decade
Get Just The Right Amount Of Spice With 15 Unique Flavors

Do you have frequent, uncontrollable urges for chicken wings in all of their finger-licking glory? You aren't alone. At Wings Pizza N Things, we welcome you with open arms. Our local restaurant serves wings that will rock your world.

We're proud to serve the best wings in Temple, TX for 12 straight years, and we have no intention of handing over our crown. Visit us today to fuel your wing addiction.

Choose your sauce wisely
Any wing lover knows that the sauce is everything. Wings Pizza N Things is known as the spot for the best wings in Temple, TX for a reason. Our jumbo wings are coated in homemade sauces like:

-Texas Thai
-Original buffalo
-Buffalo medium
-Wing on fire
-Spicy BBQ
-Sunset BBQ
-Lemon pepper
-Sriracha chile
-Crunchy
-Garlic parmesan
-Chipotle pepper
-Cajun
-Raspberry chipotle
-Teriyaki
-Mango habanero


We serve bone-in and boneless wings. Join our countless customers who only come to our restaurant for wings in the Temple, TX area.
Try the Best Philly Cheesesteak This Side of the Liberty Bell
We Make Even Rocky Balboa Proud In Temple, TX

Die-hard cheesesteak fans may never agree on the best sandwich in Philadelphia. But in Temple, TX, one Philly cheesesteak reigns supreme. At Wings Pizza N Things, we've declared our independence with a delicious cheesesteak of our own. Visit our restaurant and sports bar today to try the best Philly cheesesteak in the region.

We're confident our sandwich can go 15 rounds with anything coming out of the City of Brotherly Love. Visit us today to try our famous Philly cheesesteak in Temple, TX.

Classic Philly with a Texas Flare
You won't find a weak imposter here. All of our cheesesteaks are made with bread ordered straight from Philadelphia. We serve them up the traditional way with your choice of ribeye or chicken, mushrooms, peppers, onions and cheese. Add jalapenos and pepper jack for a Texas-style favorite.

One bite and you'll be a believer. Visit us today to try the best Philly Cheesesteak in Temple, TX.